Aims and Scope of Short Term Scientific Missions within CLIMO COST Action CA15226
The STSM tool aims at stimulating the exchange and foster collaboration between different research and development facilities and institutions in Europe.
The grant is NOT intended as total reimbursement of all costs that may be associated with the research proposed. Rather, it aims at providing financial support to the generation of knowledge, exchange and progress.
---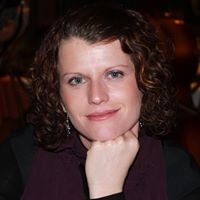 STSM CA15226 – CLIMO Coordinator
Assist. prof. Špela Pezdevšek Malovrh, PhD
University of Ljubljana,
Biotechnical Faculty, Department of Forestry and Renewable Forest Resources
Večna pot 83, 1000 Ljubljana, Slovenia
e-mail: spela.pezdevsek.malovrh@bf.uni–lj.si
---
SHORT-TERM SCIENTIFIC MISSION (STSM) CALL
DEADLINES AND RULES FOR 2018
Aim
The aim of Short-Term Scientific Mission (STSM) calls for 2018 is to contribute to the scientific objectives of the COST Action CA15226 – CLIMO and to foster collaboration of Early Career Investigators – ECI (less than 8 years from his/her PhD).
Calls for 2017
First STSM call submission deadline: 20, June 2018, call opens: 1, June 2018
Second STSM call submission deadline: 15, October 2018, call opens: 15, September 2018.
Planned allocation for 1st STSM call is 60% of total annual STSM budget for 2018/2019 (10.000 € indicatively)
Planned allocation for 2nd STSM call is 40% of total annual STSM budget for 2018/2019 (10000 € indicatively).
All supported STSMs have to be completed before the 15 of March 2019.
Duration of STSM
The minimum duration of a STSM is one week (five working days), while the maximum duration is three months. In special cases a STSM with duration of up to six months can be approved (only for Early career investigators- ECI proponents).
STSM Financial Support
An STSM grant is a fixed financial contribution. The grant usually covers travel costs, accommodation, and meal expenses of the Grantee. The financial support is a contribution to the costs of a STSM and may not necessarily cover the whole costs.
The calculation of the financial contribution for each STSM must respect the following criteria:
Up to max of 2500 EUR in total can be afforded to each successful STSM applicant (up to max 3500 EUR for ECI for missions with a duration of between 90 and 180 days)
STSM < 4 weeks, max = 1000; < 2 months, max = 2000; <3 months, max = 2500; 3-6 months, max = 3500
Up to max of 160 EUR per day can be afforded for accommodation and meal expenses
The Action Chair and STSM Coordinator can approve differentiated the financial contribution to cover accommodation and meal expenses based on the cost of living in the host country, in consideration of the applicant provenance and the number of applicants.
Application procedure
Applicants interested in undertaking a STSM are invited to submit their application by using the on-line registration tool: https://e-services.cost.eu/stsm. Applicants must be based within an institution in one of the countries participating in CLIMO. The formal STSM application should be downloaded from the above website for your own record. In your communication, please always add your STSM reference number which is automatically generated by e-cost office after online registration.
The application form, together with the CA15226 template for STSM proposal (CA15226_STSMs_Proposal_template), a motivation letter, CV including a list of publications, letter of acceptance from the hosting institution and letter of support from home institution has to be sent to the CLIMO's STSM coordinator Špela Pezdevšek Malovrh (spela.pezdevsek.malovrh@bf.uni-lj.si), as well as to the further hosting institution, WG leader and in the copy to the chair of the Action Roberto Tognetti (tognetti@unimol.it).
STSM topics in relation to Working Groups
Working Group 1 (leader: Violeta Velikova; email: violeta.velikova@gmail.com)
Working group 1 is focused on the development of criteria and indicator for evaluation of adaptation potential of mountain forests to climate changes
The topic of STSMs within WG1 should relate to the following topics:
Effects of genetic biodiversity on population, community and ecosystem processes.
Objective: to study genetic biodiversity in existing spruce-fir-beech long-term plots (in collaboration with Working Group 2)
Role of functional and structural traits for forest ecosystem sustainability. Population diversity based on ecophysiological characteristics.
Objective: to investigate leaf morphology. During STSM(s) leaf structural traits to be investigated, such as leaf shape, specific leaf area, cuticlar ornamentation (by Scanning microscopy), leaf anatomy (by Light microscopy)
Impacts of biodiversity changes (including biological invasions) on ecosystem functioning, stability and services, and their underlying mechanisms.
Objective: experimental results on genetic biodiversity to be related with data collected within WG2; to understand how biodiversity is correlated with plant productivity and overall ecosystem functioning in response to environmental conditions.
Understanding phenotype-genotype interactions for ecosystem functioning.
Objective: to dissect complex adaptive traits due to environmental conditions.
.
Working Group 2 (leader: Miren del Rio; email: delrio@inia.es)
In the framework of the WG2 of the action we are developing two empirical studies on 1) existing spruce-fir-beech long-term plots; 2) new temporal plots on mountain beech forest with different stand structure. The main objective is to analyse growth trends and growth reactions to climatic extreme events as basic information to define Climate Smart Forestry in mountain regions.
WG2 STSMs will be focused on two topics:
Evaluation of Criteria and Indicators of Climate Smart Forestry (in collaboration with Working Group 1)
Objective: The applicant will collaborate in the evaluation of the Criteria and Indicators of Climate Smart Forestry in some of the long term plots of study.
Host: The host institution has to be involved in the empirical study 1 of CLIMO WG2.
Data management and analysis for empirical studies 1 and 2 of WG2.
Objective: The applicant will collaborate in the data base development and analysis of the empirical studies 1 and 2.
Host: The host institution has to be involved in the empirical studies of CLIMO WG2.
*Please contact WG2 leader Miren del Rio; email: delrio@inia.es and co-leader Hans Pretzsch; email: Hans.Pretzsch@lrz.tu-muenchen.de
Working Group 3 (leader: Lisa Wingate; email: lisa.wingate@bordeaux.inra.fr)
Working group 3 STSM will support collaborations that focus on the development of wireless technologies, research networks and databases that have the capacity to track real time changes in mountain forest characteristics in response to climatic change. This could also encompass remote sensing collaborations to develop tools/products that can be used to identify changes in important mountain forest properties.
In particular WG3 would strongly support STSMs related to any of the following topics:
• Developing wireless technologies to track canopy temperature in plant canopies remotely
• Developing web-based tools to monitor canopy phenology responses to climate change.
• Synthesising tree-ring isotope archives to investigate drought legacy effects on European forest CO2 sequestration
• Other topics related to the objectives of WG3
Working Group 4 (leader: Tatiana Kluvankova; email: tana@cetip.sk)
To support objectives of the WG in developing incentive based system (PES) to support Climate-Smart Forestry concept as a possible tool for development of forestry under the impact of Global Change (GC). In particular, we aims to contribution to work plan of Task 4.1: Review of existed theories and practices for valuation of FES in mountain regions with specific focus on European mountains and practice of existed PES schemes. Possible hosts can be selected from CLIMO and PESFOR-W Cost actions.
Criteria for the evaluation of STSM
The criteria by which the STSM applications will be evaluated are:
Contribution to the Action
Status of an ECI (up to eight years after PhD)
Quality of working plan (outcomes)
Applicants CV
Gender balance
The application must be evaluated by more than half of Core Group members. Positively approved applications will be listed according to the evaluation. The evaluation will be done within 14 days after the call is closed
After the STSM
Within four weeks after termination of the STSM, it is required that the grantee submit a scientific report to the hosting institution, STSM coordinator and to the Action chair. The report should contain following:
purpose of the STSM;
description of the work carried out during the STSM;
description of the main results obtained;
future collaboration with hosting institution (if applicable);
foreseen publications/articles resulting or to result from the STSM (if applicable);
confirmation by the hosting institution on successful execution of the STSM;
other comments (if any).
After receiving of the approval mail and the scientific report, the Grant Holder will execute the payment of the fixed grant directly to the grantee or the host institution as requested in the STSM application. The Chair of the Action and the STSM coordinator are responsible for approving the scientific report and informing the grantee that the STSM has been accomplished, as well as that the grant can be paid. The grantee is expected to acknowledge the financial support from CLIMO in all outputs arising from the STSM, by including the following text: This [study] is an outcome of CA15226 Climate Smart Forestry in Mountain Regions – CLIMO.
Important links: